7:45 am
Good Morning!
I am off to an early start as I am going steelhead fishing with my son and grandson on the Pere Marquette river.  The fish are running in high water and we expect snow over the weekend.  Not my idea of a sunny spring break.
SPX futures are challenging the 100-day Moving Average at 4537.36 on day 49 of the Master Cycle.  SPX has retraced 60% of the decline on day 29 from the February 24 Master Cycle low.  The 61.8% Fibonacci retracement lies at 4550.00.
ZeroHedge reports, "After a jerky, stop and go session that saw several sharp moves in both directions only to reverse into a relatively narrow trend, S&P futures were near session highs, up 0.3% or 14 points to 4,526 around the time US traders got to their desks as investors evaluated economic risks from Federal Reserve monetary-policy tightening and Russia's war in Ukraine. Sentiment was boosted by WTI crude futures sliding 1.6% as the EU continues to make plans to reduce its dependence on Russia. Asia stocks were mixed, with losses led by Hang Seng which closed down 2.5%, while Europe's Stoxx Europe 600 index rose, led by the tech and real-estate sectors. President Joe Biden will travel to Poland for a visit focused on refugees as his European trip continues. The dollar dropped, bitcoin jumped near $45,000 while Treasuries were flat, remaining on course for one of their worst quarterly routs since at least the early 1970s."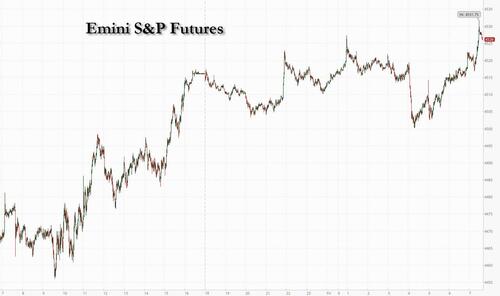 VIX futures are calm, despite the rising SPX.  Yesterday's probable Master Cycle low was on day 268.  The structure that we see from the December 3 high is a triple zigzag which explains the jagged sideways performance of the VIX.  The mid-Cycle support at 20.96 may provide a floor for this correction.  Those of you trading the VIX may find this position to be ideal for accumulation.  Buy it when you can get it cheaply.