9:15 am
Good Morning!
SPX futures reversed yesterday from a high at 4040.00 and continued to decline today, a Cyclical Pivot day and day 272 if the old Master Cycle.  The new Master cycle may prove to be short, but lively!  The turnabout may be surprising for many, including ZeroHedge.
ZeroHedge reports, "US equities were set to end the Thanksgiving week higher, propelled by expectations that the Fed will ease off on its pace of monetary tightening following Wednesday's dovish minutes while an 25bps RRR cut out of China sparked hope that Beijing will stimulate the world's 2nd largest economy.
S&P 500 were higher by 0.1%, trading at 4038 after rising just shy of 4,050 overnight after the underlying gauge gained 1.6% this week. Nasdaq 100 futures dipped 0.1%, amid much lighter than usual trading volumes in a week shortened by the Thanksgiving holiday on Thursday. The US stock market will close early today."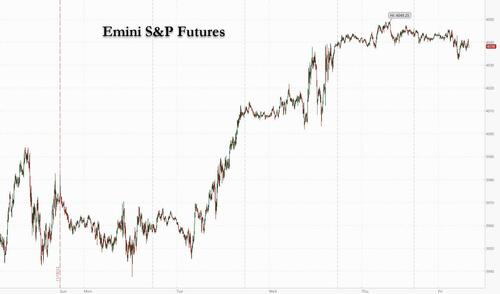 VIX futures also had a pivot on thanksgiving day and may be in full-fledged reversal this morning.