9:55 am
The Ag Index has begun yet another decline, despite being one of the fundamentally most sound investments of the decade.  Look at BKX and you will understand the depths of illiquidity that the markets may be about to experience.  The current target for this decline is the Cycle Bottom at 393.77.  However, it may go much lower.  The Current Cycle is due to last through mid-October, so brace yourselves for lower prices.  At some point, we will have to pick a spot to hop aboard and hang on for the ride.
ZeroHedge remarks, "Extreme droughts across Europe are revealing thousands of years of lost history.
In some regions, centuries-old warning messages etched into boulders have been exposed. As StrangeSounds.org reports, these rocks – known as "Hungersteine" or "Hunger Stones"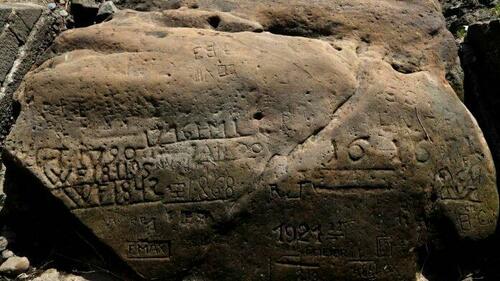 One stone, embedded in the Elbe River, which runs from the mountains of Czechia through Germany to the North Sea, dates back to a drought in 1616, is once again visible in the dry riverbed.
The warning reads, "Wenn du mich seehst, dann weine" – "If you see me, weep."
9:42 am
Watching the BKX (our proxy for market liquidity) has been an exercise in frustration.  However, the banks know how to protect their own.  Now that earnings season and all that window dressing is past, the powers-that-be have started to relax and show their true colors.  The much-delayed Master Cycle has peaked on August 16 and the new Cycle may not bottom until the end of September.  Crossing the neckline may produce some dramatic results.  Be aware and be prepared.
7:55 am
Good Morning!
I still have the aftermath of a terrific Covid attack.  I wouldn't wish it on anyone.  At least my mental faculties are no longer blurred (I hope!)…on to the markets.
SPX futures dipped to a morning low of 4173.70 before making a mild bounce.  While SPX may go lower, the ultimate action today is t retest the trendline near 4225.00.  Those not already short may find it more profitable to wait for the bounce.
In today's op-ex Max Pain is at 4225.00, so don't be surprised to see SPX close near there.  In the meantime, things may become volatile, since short gamma begins at 4200.00.  The dealers may do their best to ramp the SPX out of short gamma.  Should they fail, the gamma-driven market may look like a runaway train.
ZeroHedge reports, "The staggering "most hated rally" melt-up, which we warned back in June would steamroll shorts, and which ended up being one of the biggest summery rallies on record, is officially over…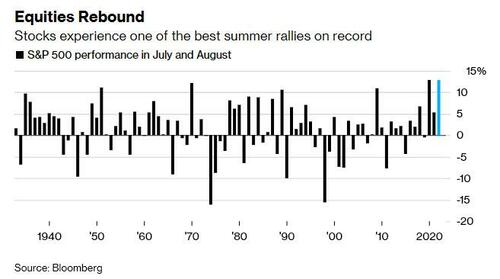 … with BofA superstar strategist Michael Hartnett proven correct again this morning, as stocks retreated further from the bear market peak he called at 4,328 last week, with US equity futures sliding more than 1% on Monday along with stocks in Europe as a risk-off mood took hold at the start of a critical week for global markets when central bankers gather at their annual Jackson Hole symposium starting on Thursday.  Both S&P and Nasdaq futures slumped more than 1.1%, with spoos down 50 points to 4,180, as 10-year Treasury yields are little changed after briefly kissing 3.0%, while two-year yields rose about six basis points, deepening the yield-curve inversion that's seen as a harbinger of a recession. The dollar spot index climbed to a five-week high, while gold and bitcoin slumped."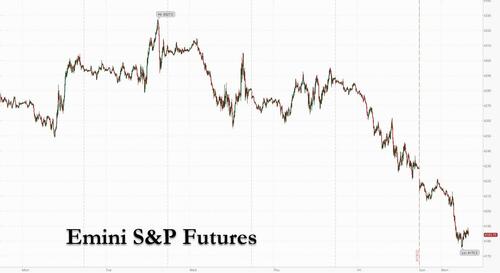 VIX futures vaulted to a morning high at 23.42 as it now makes its move toward the mid-Cycle resistance and the 50-day Moving Average at 25.12.  It is on an aggressive buy which may be confirmed above 25.00, due to the long tail.  The new Master Cycle has about 4 weeks of rally in store and is likely to probe the Head & Shoulders neckline at 40.00 before it is over.
TNX futures touched 30.03 momentarily, then eased back down, leaving Friday's cahs high intact and the probable completion of its Master Cycle on day 259.  This is an early indicator of investor money escaping the clutches of declining equities and parking in treasuries.  This is an old habit that dies hard.  In this case UST futures may continue to rally through mid-November.
I'm soaked as a wet dishrag, so I'll call it done until a new observation presents itself.