2:30 pm
SPX indeed has had a strong day…in both directions.  It first tested short gamma, then reversed higher to test long gamma.  It has shown a reluctance to go above 4150.00, since the dealers would be chasing longs in a bear market, leaving Tuesday's high intact.  Imagine that.  While the SPX may go higher, there may be a stronger likelihood of the SPX closing nearer the Max Pain zone at 4100.00.  Be prepared for the decline.
ZeroHedge observes, "Is the great retail puke finally over?
Regular readers will recall that about a month ago, JPMorgan found that ahead of the mid-May burst of selling dragged the S&P briefly into a bear market, the retail buying impulse showed signs of slowing and after adjusting for inverse ETFs, not only did the May retail net flow turn negative for the first time since Mar 2020, but also the monthly inflow in April was smallest since Sep-2020.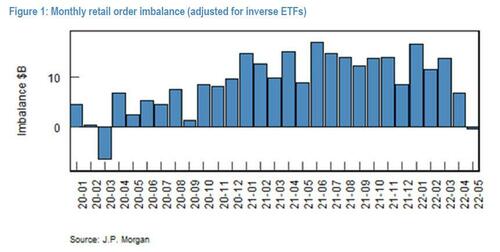 However, despite that sharp reversal in recent retail optimism, JPMorgan quant and flow expert Nick Panigirtzoglou wrote in mid-May that he was skeptical of the idea that April's equity fund outflow, the highest outflow since March 2020, was only the beginning of a likely more protracted phase of equity fund outflows in reversal to 2021's record inflows.
Indeed helped by strong inflows over the past week, May has seen a small inflow into equity funds, partially reversing the April outflow."
7:50 am
Good Morning!
NDX futures consolidated in the overnight session, retracing approximately 50% of yesterday's losses.  The Cycles Model calls for a day of trending strength today.  The question is, has the decline already begun?  If so, the strength may be in the decline.  Otherwise, NDX may make a new retracement high near 13000.00.  NDX is on an aggressive sell signal.
NDX does not offer options on Tuesdays and Thursdays.  Friday's options expiration shows the puts in control up to 12650.00.  Long gamma starts at 12800.00, while short gamma begins at 12520.00.
ZeroHedge reports, "Microsoft shares are sliding in the pre-market after its cut top- and bottom-line guidance due to a strong dollar (seeing an additional $460 million FX impact in Q4):
On June 2, 2022, Microsoft Corporation updated our guidance for the quarter ending June 30, 2022 due to unfavorable foreign exchange rate movement in the quarter through May.

A slide deck with our revised guidance is furnished as Exhibit 99.1 to this report."
SPX futures also bounced, but were stopped at the Lip of the Cup with Handle near 4125.00.  Should it stay beneath that level, the trending strength today may be to the downside.
Today's SPX options show the Max Pain at 4100.00.  Expiring options turn positive above 4130.00 with long gamma possibly beginning at 4150.00 (definitely over 4200.00).  Expiring options turn short at 4050.00 and short gamma controls the scenario beneath 4000.00.  For the time being, the options market wags the indices, but they are ripe for a blow-up.  Should the SPX stay beneath the Lip of the Cup with Handle this morning, the risk of a panic decline is elevated.
ZeroHedge reports, "US futures advanced for the first time this week, as investors tentatively bought the dip and were cheered by a drop in oil prices. S&P 500 futures were 0.6% higher by 7:30 am in New York, while Nasdaq 100 futs gained 0.7%. Already light trading volumes are even lower, with UK markets shut for a long weekend holiday to mark Queen Elizabeth II's Platinum Jubilee. Stocks slumped Wednesday after JPMorgan CEO Jamie Dimon's warning to investors to prepare for an economic "hurricane", reversing his cheerful comments from just one week earlier, and disagreeing with JPMorgan's permabullish strategist, Marko Kolanovic, who expects stocks to rebound by the end of the year and the US to avoid recession. Treasuries held losses, with 10-year yields above 2.90%. The dollar slipped while the yen held near 130 per dollar after its recent decline on the prospect of widening interest rate differentials with the US."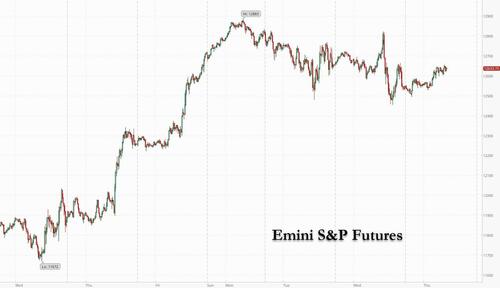 The NYSE Hi-Lo Index closed right at the trip wire yesterday after completing its Master Cycle High on day 254.  The next probable Master Cycle low may not happen until the first week of July.
VIX futures consolidated yesterday, remaining near the low.
The Wednesday, June 8 options show Max Pain at 25.00.  Long gamma begins at 30.00 while short gamma is indeterminate.  There are a few pockets of VIX shorts, but it appears that participants are less willing to short the VIX.
USD futures are lower, but within yesterday's trading range.  The bounce appears to have been deflected at Intermediate-term resistance at 102.57.  The Cycles Model suggests a Master Cycle low in about two weeks.  Should the 50-day Moving Average at 101.33 be broken, the intended target may be the lower trendline of the Broadening Wedge near 97.50.
Crude oil futures went lower to 114.38 this morning after crossing beneath the Cycle Top support at 118.12 yesterday.  It is now on a sell signal.  The Cycles Model suggests a decline may be in store for crude until the end of July.  Loss of liquidity and market forces conspire to make a potentially significant decline to near 50.00 this Summer.  Afterwards, oil prices may rise like never before.
ZeroHedge informs us, "Update: confirming earlier specuilation that OPEC+ would boost output by more than expected, moments ago we learned from Energy Intelligence reporter Amena Bakr that the OPEC+ JMMC will recommend an output increas of 648K for July and August, a 50% increase to the 432K b/d increase expected. Bakr notes that all JMMC members are in agreement on the recommendation which will soon be reviewed by OPEC+ ministers, who are expected to accept it promptly."
Gold futures may be making a strong bid of strength as they probe toward the 50-day Moving Average at 1899.50.  It may go considerably higher.  The Cycles Model suggests another 1-2 weeks of strength as it completes its retracement rally.
ZeroHedge observes, "Demand for American Gold Eagles exploded in May according to the latest data from the US Mint.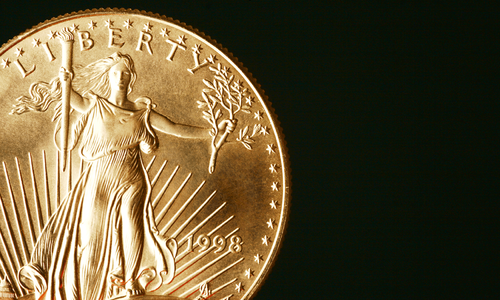 The mint sold 147,000 ounces of American Gold Eagles in varying denominations totaling 200,500 coins. That was a 67% increase from March.
So far this year, the US Mint has sold 661,500 ounces of American Eagles. For the year, gold bullion demand is up a staggering 617%. When you factor out COVID-19-related sales disruptions, bullion sales are up 400% over the 5-year average between 2015 and 2019."