8:30 am
This gets top billing.  The Ag Index may have hit its Master Cycle low yesterday, on day 263.  If so, the rally of a lifetime in Ag products may have started.  This may appear to be a departure from my usual bearish rant.  However, this may be one of the unrecognized values in the investment universe.
ZeroHedge remarks, "Significantly higher food prices are coming, because U.S. food production is going to be way below normal levels this year. 
That is really bad news, because food prices are already absurdly high.  In some cases, people are paying as much for a full shopping cart full of food as they did for a used vehicle in the old days.  I wish that I was exaggerating, but I am not.  Unfortunately, food prices are only going to go higher because farmers and ranchers are being hit extremely hard from coast to coast.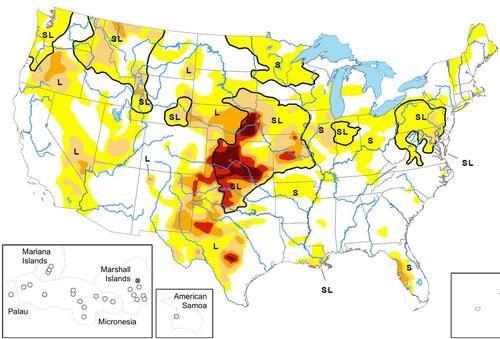 For example, it is being reported that wheat farmers in Kansas "will reap their smallest harvest in more than 60 years"…
7:30 am
Good Morning!  I am starting early due to some minor surgery scheduled later this morning.  I may not be returning until late afternoon.
NDX futures are at a new retracement high at 14884.00 this morning, but has slipped back out of long gamma above 14840.00.  Time may be running out for the rally.  The more likely daily outcome may be a flat close.  The expectation for the Fed pause or QT to begin is unfounded.  In addition, the fuel for the rally provided by stock buybacks is about to be halved in the next day.  The 18.5-month Cycle is ending and may usher in an abrupt change.
Today's op-ex shows Maximum investor Pain at 14680.00.  Long gamma begins at 14840.00 while sort gamma may begin at 14650.00.
ZeroHedge remarks, "The S&P 500 has risen to a new cycle high, edging ever closer to its record level.
Complacency seems to be taking hold of market participants because the latest leg up has been driven entirely by multiple expansion.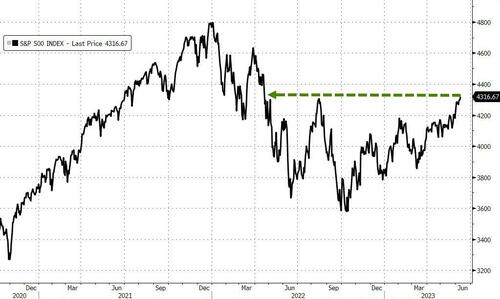 According to Bloomberg, the Price to Earnings ratio of the S&P 500 has erupted back to 19.2x, almost a 10% increase in valuation with no discernible improvement in earnings or margins. The latest round of revisions shows consensus estimating a -0.28% growth in earnings for this year.
SPX futures have risen to a morning high of 4364.20, but have given up most of the overnight gain.  a pullback beneath the Cycle Top support at 4308.98 may be the cause for an aggressive sell signal.  Further reinforcement for the aggressive sell lies at the upper Ending Diagonal trendline at 4250.00.  A confirmed sell signal lies at the lower trendline at 4160.00.  This is a very stretched rally and may suffer an abrupt and powerful reversal.  Today is the last day of trending strength and the window has opened for an early Master Cycle high.  If so, there may be more than a month of decline ahead.   The target for this probable decline may be the Cycle Bottom at 3643.25.
In today's op-ex, Max Pain is offered at 4310.00.  Long gamma may begin at 4320.00 and strengthening at 4370.00.  Short gamma starts at 4300.00, but not with conviction.  The longs may have come back at the peak.
ZeroHedge reports, "US equity futures traded sharply higher in early trading, with spoos (Sept futs contract) rising briefly above 4,400 before giving up much of their advance as traders awaited a crucial CPI print which will show pressures have cooled enough to allow the Fed to put tightening campaign on pause Wednesday and as traders assessed the impact of economic stimulus from China. As of 7:50am ET, S&P futures were flat at 4,390; Nasdaq futures were more buoyant, rising 0.3% on more positive tech news with Oracle's earnings beat after surging 1.5% the day before to the highest level in over a year. 10Y Treasury yields are flat at 3.73% while a measure of the dollar weakens. Spot gold prices and oil are climbing, while iron ore is declining."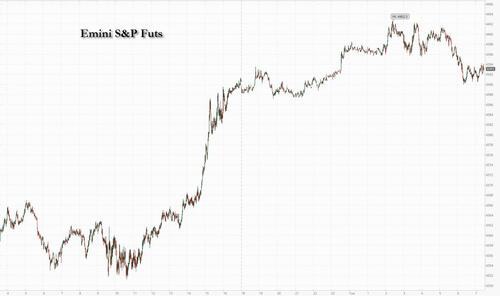 VIX futures are forging higher above yesterday's reversal high.  The Cycles Model indicates the Master Cycle low was made on June 9.  Interestingly, the new Master Cycle is projecting a high at the end of the month.
In today's op-ex, Max Pain is at 14.00 with no short gamma.  Long gamma starts at 15.00 and extends to 40.00.
ZeroHedge comments, "Quad Witching and the JPM Collar roll are right around the corner, one Friday after the next.
The Gamma Index™ is very high (about 3) with a theoretical max of 4.
Our chart here shows how much gamma is scheduled to expire on June's Quad Witching next Friday (June 16).

On the aggregate, SPX options are dominantly focused on June, which is on track to being the large buildup and release of market gamma until Quad Witching later on in December. Part of what makes this Quad Witching is that SPY gamma is guaranteed to focus mostly on that same June monthly expiration.
The market has been following the expected patterns of monthly gamma contraction/expansion. If that continues, then market gamma would remain strong until next Monday.
However, given how cheap long puts are right now, it is important to be aware that this morning is CPI (at 8:30am EST). This invites a potentially unprecedented exogenous shock."
TNX continues its consolidation above the mid-Cycle support at 36.87.  The Cycles Model suggests strengthening of the uptrend may begin after the Fed announcement.  In the meantime, the trendline and the 200-day Moving Average lie at 36.27 as support.