1:27 pm
SPX has made its extension and may have completed Wave [e] of E of (B).  If correct, the minimum decline may take SPX beneath 3000.00.  An aggressive sell signal awaits beneath the Cycle Top at 3911..00.  The Cycles Model calls for the final high to be made today, so we may see a reversal in the next 24 hours.  NDX remains beneath the 50-day Moving Average at 11475.00.  This market has been a nightmare for technical analysis.  Nonetheless, this is still a bear market, as the retracements have only succeeded to reach the 50% level.
9:37 am
A third Broadening Formation appears, indicating a fevered pitch (panic)among investors, helped along by some whale of a buyer coming at precisely the right moment to allay fears of a panic decline.  We are likely to see an extension above the Cycle Top at 3902.81.  This is not normal.
ZeroHedge observes, "The cooler than expected CPI print sparked the somewhat expected chaos in markets as Fed rate trajectory expectations puked dovishly. Fed terminal rate has plunged back below 5.00% and subsequent rate-cut expectations are soaring…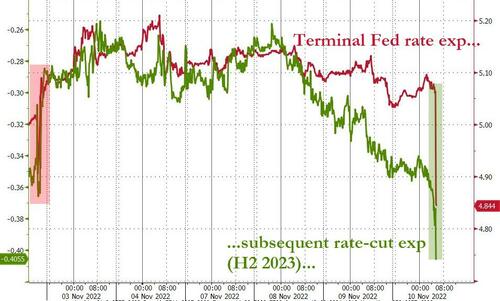 December has now priced out any chance of a 75bps hike (50bps locked in)…"
8:30 am
Good Morning!
SPX futures blasted higher ahead of the CPI announcement, which showed a .4% increase, not seasonally adjusted.  Today is day 259 of the Master Cycle, which allows an inversion.  The probable target for this probe may be the 100-day Moving Average at 3894.84, with some extension above that.
Today's op-ex shows Maximum Pain for options investors at 3780.00.  This morning's pop in the SPX relieves the dealers and participating hedge funds of a large liability.  Long gamma may begin at 3800.00-3850.00.
ZeroHedge reports, "After yesterday's cryptoquake shook all capital markets, sending global stocks tumbling, on Thursday morning US equity futures are steady as traders brace for an inflation print which will determine not only the December Fed rate hike but set the pace for Fed tightening over the next quarter. Nasdaq 100 and S&P 500 futures both edged modestly higher, rising 0.2% at 7:30 a.m. ET after underlying indexes plunged on Wednesday as the sweeping Republican Congressional victories that Wall Street traders bet on failed to materialize. Treasuries fell, with yield curves bear-flattening. The dollar advanced, while oil extended its slide to a fourth day."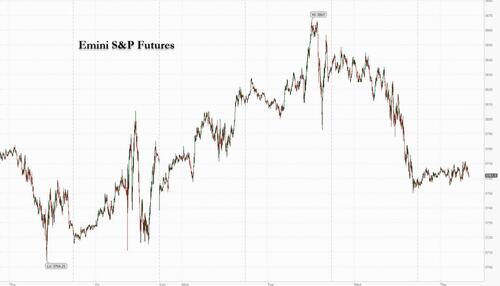 VIX futures slid to 23.91, extending the Master Cycle low to day 290.00.  I will comment later on the VXN, which shows evidence of manipulation at the Fed announcements.  Evidence of manipulation in the VIX is less clear, but the stretched Master Cycle may be an indicator that all is not right with the VIX, as well.
ZeroHedge comments, "The VIX is well placed to act as a hedge for market risk should US CPI come in higher than expected today.
There's plenty of dogs barking in the crypto world, but one dog that has yet to bark is equity volatility. Despite the longest bear market since the Lehman crisis, the VIX remains low relative to cross-asset volatility, low compared to at-the-money volatility, and low versus – and less than – realized volatility, something we see only infrequently."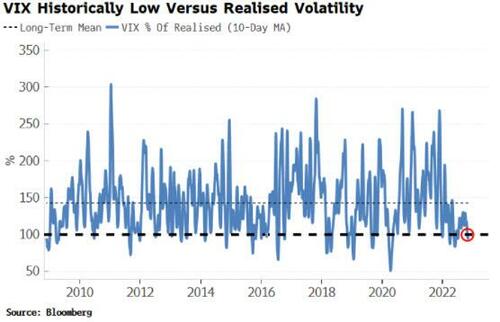 TNX made a new corrective low beneath Intermediate-term support at 39.79.  The next support for this decline is the 50-day Moving Average at 37.75.  The current Master Cycle has yet another week to complete, allowing it to decline toward the Wave A bottom at 35.64.  The period of strength anticipated this weekend may push TNX lower.  Yesterday's failed 10-year auction appears to have been bought.  By whom?
USD futures declined to 108.48, stretching the Master Cycle low to day 279.  The Cycles Model shows that today may be the last day of (inverted) strength in USD.  This may allow for a Master Cycle high in mid-December.