7:40 am
Good Morning!
Due to today's holiday, I am showing the "big picture" in the main indexes.  The Cycles Model shows a potential for two more market days of decline to reach completion of Primary Wave [1].  The Head & Shoulders target is 9365.00, anticipating an approximately 17% decline.  The weekly Cycle Bottom is at 9427.82, a possible 16.3% decline.  Last week I had suggested the potential for multiple 10% down days.  There is still a potential for at least one such day.  The usual Monday op-ex is postponed until Tuesday.  Wednesday is also an op-ex day, so options may play an important role in how the bottom may be formed.
ZeroHedge observes, "Last week, when we observed that Monday (the day the S&P finally tumbled into a bear market) saw the the fifth largest 'sell program' in history…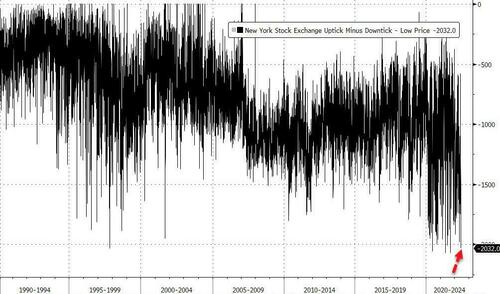 … which was promptly surpassed by even more furious selling on Thursday when the TICK hit -2,057, the 4th biggest selling program on record…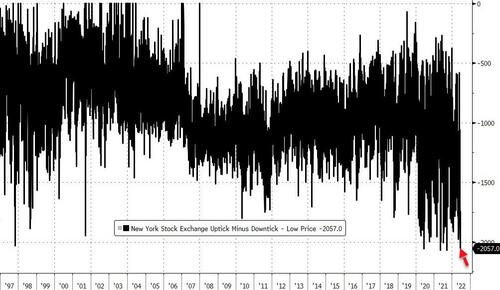 … we quoted Goldman's Prime Brokerage according to which hedge funds – the so-called "smart money" at least until Melvin Capital showed everyone just how dumb said money really was – not only sold US stocks for a seventh straight day Monday but the dollar amount of selling over the last two sessions (Friday and Monday) exploded to levels never before seen by Goldman, which is remarkable because the bank's records go back to April 2008 which means they capture the chaos from the Global Financial Crisis. In other words, we just saw a more frenzied liquidation than what took place in the immediate aftermath of Lehman!
A similar scenario awaits in the SPX.  It appears that the Head & Shoulders minimum target may be achievable in just two days.  That may still be a near-panic situation for the untested, causing massive selling near the low.  Once accomplished, there may be a very sharp rally back to the trendline near 4215.00.   With all that, the Cup with Handle formation may still be on deck for at later dccline.
ZeroHedge asks, "Is this the bottom?
Oppenheimer "Market Bottom Checklist"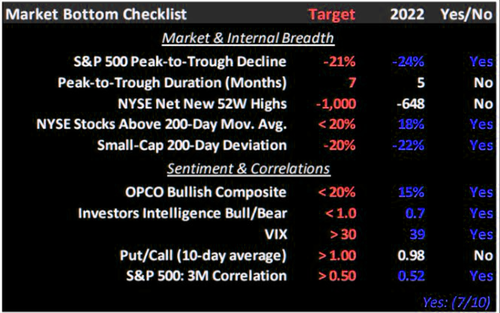 Source: Oppenheimer
Now do Depression…
Equities normally fall 30% in a recession, meaning that we are sort of 75% there…Now do depression…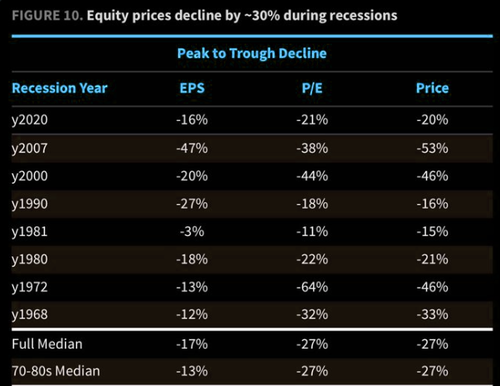 Source: Barclays
20% further downside?
If real 2Y swap rate goes to zero, stock market sell-off still has 20% to go."
VIX remains beneath the Head & Shoulders neckline.  However, a 10% down day in the SPX may encourage a breakout in the VIX.  Once above the neckline, VIX can go much further than the H&S Target implies.