7:45 am
Good Morning!
SPX futures rose to a morning high at 4501.20, just beneath the mid-Cycle resistance at 4507.80 and the 50% retracement values at 4509.50.  Friday's options expiration shows Max Pain at 4450.00, near yesterday's close.  Options gamma turns positive near 4500.00.   Should SPX break above resistance, the 61.8% retracement value is 4439.56.  It is no coincidence that opex closes at or near Max Pain.  This is one of wall Street's biggest money makers and also the source of greatest risk when the markets break down.
ZeroHedge reports, "US equity futures traded higher led by tech stocks, after Tesla's results beat expectations boosting hopes for another strong earnings season and allayed fears of an imminent recession. The electric-vehicle maker's shares jumped 7.2% in premarket trading on Thursday, while United Airlines rose 7% after forecasting it will return to profit this year. By contrast, Alcoa dropped 5.7% after reporting worse-than-expected sales and higher inventories due to supply-chain disruptions. S&P futures rose 0.85% or 37 points to 4,493 while Nasdaq 100 futs rose 1.2% to 14,175. A selloff in Treasuries resumed with a debate raging around whether inflation is peaking: the 10-year Treasury yield added 4 basis points. The euro and German bund yields rose after hawkish comments from European Central Bank officials. The dollar reversed losses, gold slumped to session lows and bitcoin jumped above $42,000.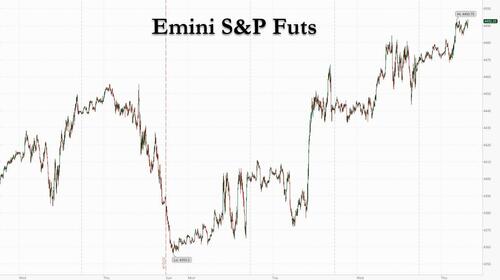 VIX futures declined to a morning low of 19.81 on day 251 of the Master Cycle.  There is a risk of a new Master Cycle low in the next two days.  Should that be the case, this may launch the VIX into a possible 90-day surge to new (possibly all-time) highs.   I have detected a probable new pattern that may better accommodate what is transpiring.
Max Pain on next Wednesday's options expiration is at 19.00.  Positive gamma kicks in at 21.00.  This comports with the Cycles Model which offers a buy signal above mid-Cycle resistance at 21.30.
TNX continues to consolidate beneath Tuesday's Master Cycle top at 29.30.  Should that high persist, we may see TNX decline through the end of May.
ZeroHedge reports, "With yields tumbling all day after the 10Y seemingly peaked just south of 3.0%, many expected that today's 20Y reopening (of 19Y-10M cusip TF5) would be a tail due to the lack of concession. Well, they were wrong, because moments ago the Treasury announced that it sold $16BN in 20Y paper at a high yield of 3.095%, which while almost 150bps higher compared to the March high yield of 2.651%, stopped through the When Issued 3.125% by 3.0bps, the biggest strop through in the (brief) history of the 20Y auction.
The bid to cover jumped to 2.80, up from 2.72 in March, and also a record high.
The internals were also record, with Indirects taking down a whopping 75.9%, up a whopping 11.5% from March's 64.4%, and the most on record, not to mention well above the six-auction average of 63.9.%. And with Directs awarded 15.3%, modestly below the recent average, Dealers were leff holding just 8.7%, also the lowest on record!"
USD futures have declined beneath the Cycle Top support at 99.94, making a sell signal.  It as bounced back above the support, but the signal has been given.  Will consumers go on strike and weaken the USD?  The Cycles Model suggests a decline through the third week of June.
ZeroHedge reports, "American consumers are spending more, getting less, and borrowing more to fund this involuntary spending spree.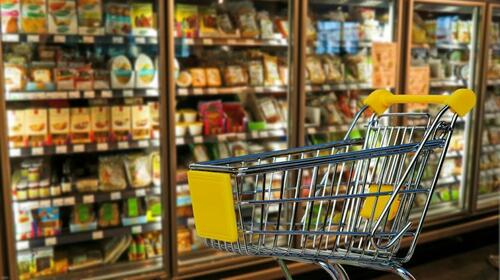 Retail sales in March were 7% higher than they were in the stimulus-fueled March of 2021, but thanks to inflation, they didn't get as much bang for their buck.
Seasonally adjusted, retail sales were up 0.5% month-on-month in March at $677 billion.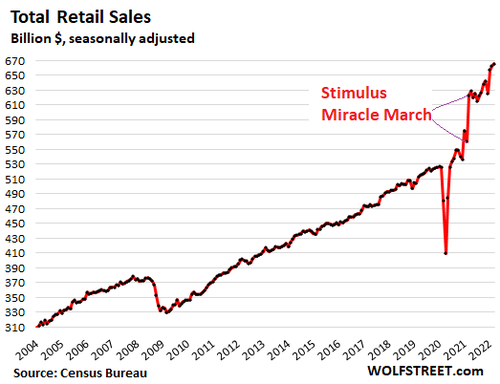 As WolfStreet put it, "Stimulus Miracle March 2021 was a very tough month to beat. But Americans did blow by it. What they didn't do is blow by the now raging inflation."
Crude oil futures continue to consolidate beneath the trendline at 104.50.  Whatever is about to happen will last through the end of June, so be aware of a major firestorm looming.  The probable target appears to be near the trendline at 70.00.