8:45 am
Good Morning!
DJIA futures made a morning low of 34548.00 after making its retracement high on Friday.  It has not broken above the May 10 high, which puts it in a very dangerous position.  Should the decline start here, it may be quite strong as it begins Wave 3.  The DJIA is a destination for institutional money.  Retail investors are not buying the dip here.   But money flows are coming into the market…for the time being.
ZeroHedge observes, "Despite the hiccup last week, SPX has managed to print a new all time high. This last sell off lasted for less than a day, which is telling you a lot about the upside panic.
There are many reasons for the sell off last week, but we will leave that to pundits to debate.
What about flows?
Money market fund inflow since Jan 2019 stand at $1.707 trillion. Add to this the bonds inflow and what GS calls the "defensive buffer" equals some $3.2 trillion."
SPX futures are narrowly lower as traders await the Fed, inflation and earnings season.  The new marginal all-time high on Friday came as a bit on a surprise, but it completes a 9-wave impulse.  Primary Wave [5] is 4 X Wave [1] at 4399.00,  so there is a possibility that the SPX may probe for the trading channel trendline.
ZeroHedge reports, "After hitting an all time high of 4,365 at the close on Friday, U.S. futures drifted lower to start the week as investors awaited the start of Q2 earnings season starting this week in order to gauge whether corporate profitability can support equity valuations. Treasury yields dropped, as an upsurge in new infections caused by the Delta coronavirus variant pushed some investors into the safety of bonds and capped commodity price gains on Monday. At 715am emini S&P futures were down 7.5pts or -0.17% to 4,352 , Dow Jones futures were down 150pts or down 0.42% and Nasdaq futures were up 30 pts or +0.20%."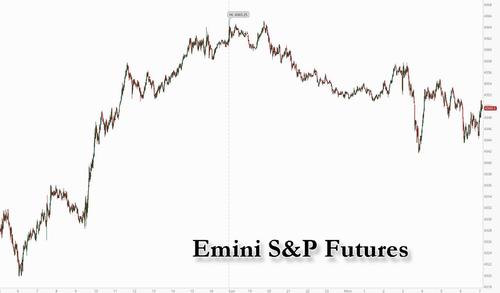 VIX futures rose to a morning high of 17.50.  Last Thursday's breakout above the 50-day Moving Average may be our signal to accumulate VIX shares , futures or options.
TNX appears to be consolidating above the mid-Cycle support at 12.88.  The Cycles Model indicates a possible strong reaction to the news today that may indicate rising rates again.