February 12, 2021
12:55 pm
The SPX rose to 3924.90 at noon today and has eased away from the high.  The hourly interval for this hourly Cycle appears to be 17 hours (17.2).  The prior Cycle interval was 13 (12.9).  The additional time may allow larger declines which are more likely to violate supports and set off a negative gamma panic.
There is a battle for the hearts and minds of investors that has been evident this week.  Should the market close today beneath 3870.00 (last week's close), we may see a perfect setup for an opening gap down on Monday.
ZeroHedge observes, "With stonks hitting an all time high earlier this week, we finally have a convergence between flows and stock movement, because according to BofA last week saw the largest equity inflows ever at a whopping $58.1bn, coupled with a "hearty" $13.1bn into bonds, $0.8bn out of gold, $10.6bn out of cash."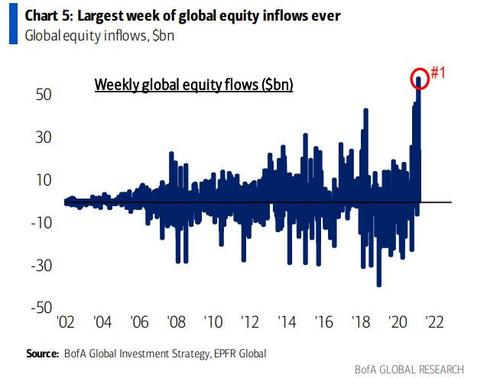 7:00 am
Good Morning!
SPX futures are hovering just above 3900.00 as the battle between the bulls and bears is staged in the options market.  Retail speculators are buying calls and, should the SPX move appreciably higher, the next big strike position may be at 3950.00.  Today's action may take the SPX as high as the Cycle Top/trendline resistance at 3928.76.
However, the dealers and hedge funds are wary of being hung out to dry should the SPX dive beneath 3900.00, having gamma covered at 3900.00 or even 3950.00.  Put options positions outnumber calls beneath 3850.00, which is gamma negative.  Short-term support is at 3845.03, where the (aggressive) sell signal is likely to be confirmed.  SPX is vulnerable to a deeper correction beneath that support and a crash beneath 3800.00.
ZeroHedge reports, "US futures and European markets rebounded from a slump that dragged the Emini as low as 3,890 just ahead of the European open, to trade near session highs as investors await progress towards more U.S. fiscal stimulus, while the dollar was set for a weekly loss despite snapping a five-day losing streak on Friday; Bitcoin hit another record high overnight when it briefly traded above $49,000. Markets in China and most of Southeast Asia were closed for the Lunar New Year.
At 7:30 a.m. ET, Dow E-minis were down 27 points, or 0.1%, S&P 500 E-minis were down 7.25 points, or 0.2% and Nasdaq 100 E-minis were down 15.25 points, or 0.11%."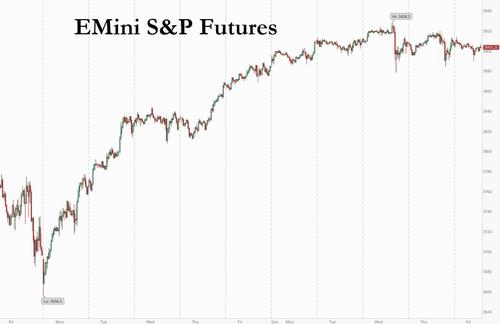 VIX futures rose to a high of 22.45 in the morning session, while the low was 21.51, a positive development.  Using the short volatility trade and equity call options to force the market higher (tail wags the dog) may have reached its limit.  This may be an accident waiting to happen.  Meanwhile, the euphoria and use of leverage is off he charts again, typical "point 5" of a Broadening Top formation in equities.
USD futures rose to test the trendline at 90.66 overnight.  It may resume its decline shortly, causing consternation in the options/futures market.  A sudden decline may put the dealers in a position of having to sell even more to gamma hedge in favor of the short sellers.  The Master Cycle is due to be complete in the week after options/futures expiration.